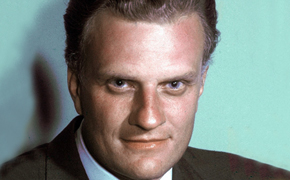 An inside look at the life of Billy Graham, whose message of the Gospel of Christ helped change millions of lives over his nearly seven decades of evangelism. Included, never-before-seen archive footage and interviews from presidents, celebrities, family and close friends – covering his entire life and ministry, starting with how God used a farm boy to become a world-renowned evangelist.



See ScreenVue Scene Ideas
CVLI does not necessarily endorse the entire content of any movie listed. Before showing any movie, in whole or in part, please preview and determine if the footage is appropriate for your intended audience.