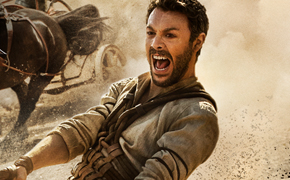 Judah Ben-Hur, a prince falsely accused of treason by his adopted brother Messala, is stripped of his title and forced into slavery. After years at sea, Judah returns to seek revenge, but an encounter with Jesus changes everything.



See More ScreenVue Scene Ideas
CVLI does not necessarily endorse the entire content of any movie listed. Before showing any movie, in whole or in part, please preview and determine if the footage is appropriate for your intended audience.