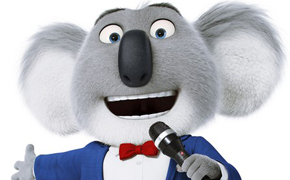 In a city of humanoid animals, a hustling theater impresario's attempt to save his theater with a singing competition becomes grander than he anticipates even as its finalists' find that their lives will never be the same.



See ScreenVue Scene Ideas
CVLI does not necessarily endorse the entire content of any movie listed. Before showing any movie, in whole or in part, please preview and determine if the footage is appropriate for your intended audience.