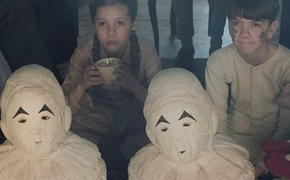 When Jacob discovers clues to a mystery that stretches across time, he finds Miss Peregrine's Home for Peculiar Children. But the danger deepens after he gets to know the residents and learns about their special powers.



See ScreenVue Scene Ideas
CVLI does not necessarily endorse the entire content of any movie listed. Before showing any movie, in whole or in part, please preview and determine if the footage is appropriate for your intended audience.