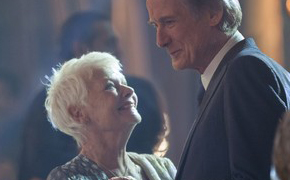 As the Best Exotic Marigold Hotel has only a single remaining vacancy – posing a rooming predicament for two fresh arrivals – Sonny pursues his expansionist dream of opening a second hotel.



See ScreenVue Scene Ideas
CVLI does not necessarily endorse the entire content of any movie listed. Before showing any movie, in whole or in part, please preview and determine if the footage is appropriate for your intended audience.